This clown (CNN host Wolf Blitzer) :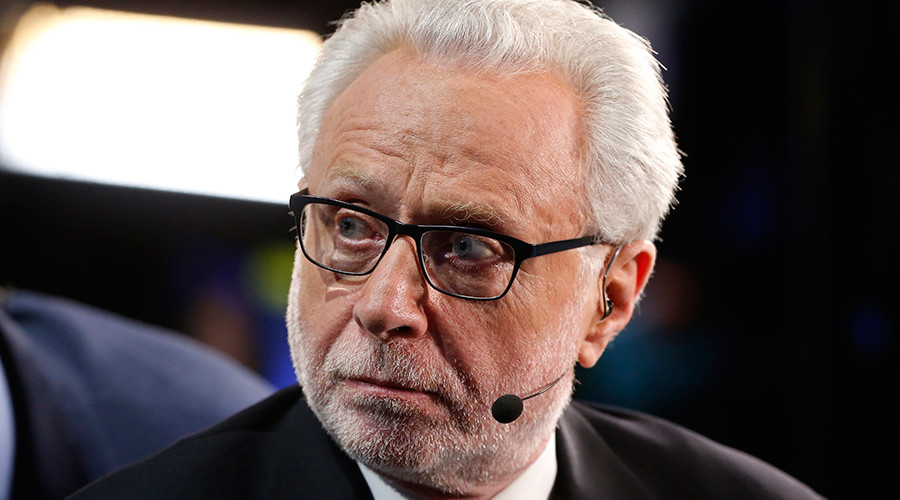 Wants to keep selling arms to 'the enemy' Saudi Arabia (Saudi supplies ISIS/Anyone with arms that are used to kill Americans and other people) Because it might cost jobs.
Putting aside the human side of it for a moment – Arms are not 'Hand made', bullets are not 'Hand made'. They are made in factories by machines. Few jobs would suffer – it always takes one person to hit the 'On' switch. Armalite, is an American small arms engineering company that employs 51-200 people according to Wikipedia. Colt (The current incumbent) employs under 2,000. So, we're not talking many jobs.
OK, so it must be profits or backhanders he wants to save. To learn more about the very profitable trade, click here.
Backhanders? – Politics is full of it. Morality and ethics? long gone from politics and the media:
"Rand Paul is one of four US senators seeking to stop Washington's $1.15 billion arms deal with Riyadh, arguing that this would result in "disaster and an escalation of an ongoing arms race in the region."
However, the CNN host seemed to prioritize profits for America's defense sector over the lives of thousands of Yemenis. Since March 2015, Saudi Arabia's intervention has claimed at least 10,000 lives.
"So for you, this is a moral issue," Blitzer told Paul, adding: "You know, there's a lot of jobs at stake."
"Certainly if a lot of these defense contractors stop selling warplanes, other sophisticated equipment to Saudi Arabia," the CNN host continued, "there's going to be a significant loss of jobs, of revenue here in the United States. That's secondary from your standpoint?"